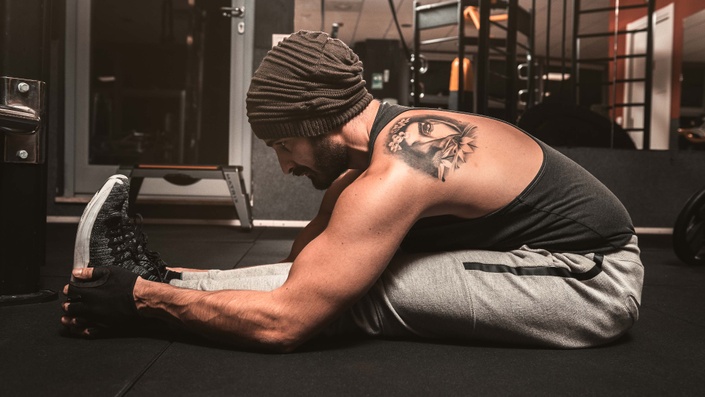 30 Days to a New You! - OPEN
Aloha Everyone,

I want to offer an entry point or re-entry point into the world of healing exercise. I want to offer people a place to ignite or reignite a comprehensive yet approachable fitness routine that's adaptable to who you are and where you are at and flexible enough to move with you through the changes in your body and mind including our aging process.
This online program encompasses 26 classes over a 30 day period. Each 7th day is a rest and recovery day. (You will have access to course material for up to 45 days.) If you adhere to the guidance given you will feel great after each and every class. Our experience is that after the 30 day period, weakness, stagnation, tension, dormancy, atrophy, and lethargy will be eradicated. You will feel tone, supple, light and free, vibrating with aliveness throughout every nook and cranny of your body. You will also begin developing the mental capabilities of being less reactive and more accepting reducing stress and maintaining calm through the vicissitudes of life. You will also develop an understanding of fitness that will allow you to create wellness throughout your life by starting to care for yourself instead of needing to change yourself. Welcome to Power Yoga!
---
Who is the 30 Days to a New You Program for?

I created this online program for anyone who would like a gentle kick in the butt, for anyone who would like to exchange fitness for wellness and as an entry point for anyone who wants to begin a wellness program.
---
Who is this not for?
- Paraplegics, quadriplegics, and anyone who has serious injuries, issues, or problems that render them severely limited in physical mobility. For these types of issues a more personal program would need to be developed.
- Anyone who is not inspired or motivated to make a healthy shift in their lives.
- Anyone who does not appreciate physical exercise and mental expansion.
---
What does this course include?
- 26 online physical power yoga classes;
- 30 hand-picked blogs from our archives to support you in having a peaceful and healthy life;
- 5 unique meditation classes you can take online across the 30-day period.
---
Frequently Asked Questions (FAQs):
How long is this online course?
The course is designed to be completed in 30 days.
You will have access to course material for up to 45 days.
What is the cancellation policy?
If you would like to cancel and receive a full refund, please contact us at https://poweryoga.zendesk.com/hc/en-us/requests/ne... within the first 3 days after the start of your program.
Your Instructor
He initially studied in Hawaii with David Williams, the first person to bring Ashtanga yoga to America. He then studied in India with K. Pattabhi Jois, the main proponent of Ashtanga yoga. Kest has been teaching yoga since 1985. "My primary objective", says Kest, "besides turning more and more people on to a healthier, more peaceful lifestyle that continually challenges them to grow, is to teach a system of exercise that fully integrates the body, mind, and spirit.